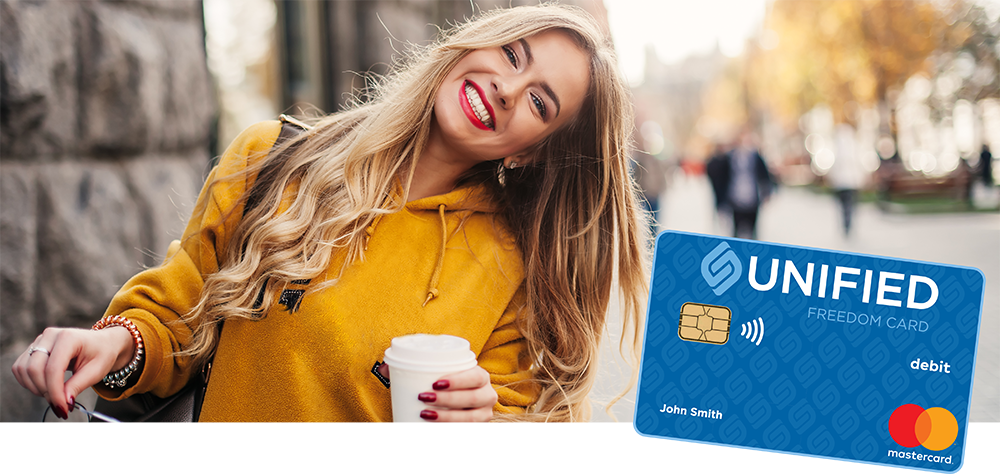 Your Card Now Supports

Contactless Transactions
Faster Transactions
Your new card includes the latest chip technology including support for contactless transactions.
Contactless means you don't have to insert your card into the point-of-sale terminal and wait...
Save time every time you tap.
Secure Transactions
Every chip transaction and every contactless transaction includes a unique code, helping to protect against fraud and keep your information safe.
The information on your card is protected by unique keys.
Contactless transactions only work within 1-2 inches from the point-of-sale terminal.
Safe Transactions
Contactless means you may not have to come in contact with a machine to make a purchase, and this helps keep you safe from the spread of germs.


How To Use Your
Contactless Card
Look for the contactless symbol on the payment terminal.
Tap your card on the front of the POS terminal.
Wait for a beep or green light before removing your card (you can put your card away – you won't need it again).
Follow any instructions on the screen (you might be asked to sign or to enter your PIN).


---
Tap, insert or swipe your card.
Sign or enter your PIN.
Remove your card when prompted.



MOBILE ACCESS
Download our app to access your accounts from anywhere on your smart phone. Transfer money securely or find the nearest ATM to take advantage of our Freedom Card.  Data rates may apply.


ONLINE ACCOUNT MANAGEMENT
Track your spending and saving online with our online banking site. Transfer money between accounts or create a budget plan.



CARDHUB
New Card Management and Spend Tracking Within Our Mobile Banking App
Manage and monitor your Freedom Debit Card(s) wherever you go! With CardHub, you can receive custom alerts on your debit card transactions, set security measures and even turn your card on and off ... Misplace your card? Simply turn it off until you find it!


NO FEE ATM
Withdraw money at over 408,000 ATMs in the United States without paying A FEE!