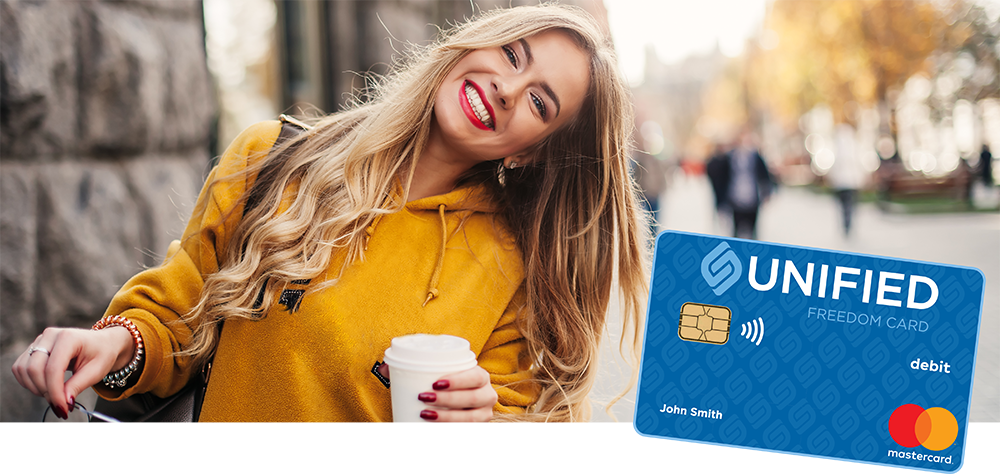 Contactless Freedom Debit Mastercard

Frequently Asked Questions
What is a contactless card?

A contactless card can be used at point of sale (POS) terminals that accept contactless cards
The card is not inserted into or swiped through the machine, you just wave it 1-2 inches over the POS terminal or tap it and it reads the card data.



Are contactless cards and transactions secure?

Yes! Every contactless transaction creates a unique code, helping to protect your information against fraud. The actual card information is not stored in the POS terminal.



How do you use a contactless card?

Tap the card on the front of the POS terminal
Wait for a beep or green light before removing your card (you can put your card away now!)
Follow the instructions on the screen if applicable



Will I still be able to use my card at non contactless POS terminals and ATM's?

Yes! You can use the card as a contactless transaction, chip based transaction or swipe the card.
The card can be used anywhere in person or online that accepts MasterCard.



How do I know if a POS terminal accepts contactless cards?

A POS terminal that is capable of contactless transactions will have this symbol  



When will I receive my contactless card?

All cards are being mailed on January 11, 2021 and should be received within two weeks from that date.



How long do I have to activate my contactless card?

Contactless cards must be activated by February 15, 2021 because all non-contactless cards will be turned off at the end of that business day and will not be able to be reopened.



Will my card information stay the same?

The card number should remain the same, however, the expiration date will change.
You will need to update the expiration date with any merchants who process reoccurring payments on your debit card.



What if I just received a new card or my old card isn't expired?

All non-contactless cards will be closed on February 15th so you will have to activate and begin using the new card.



What if I did not receive or threw away my new contactless card?

We will be more than happy to order you a new contactless card today!



Why is my card number and expiration date not on the front of the card?

The card number and expiration date are now on the back!