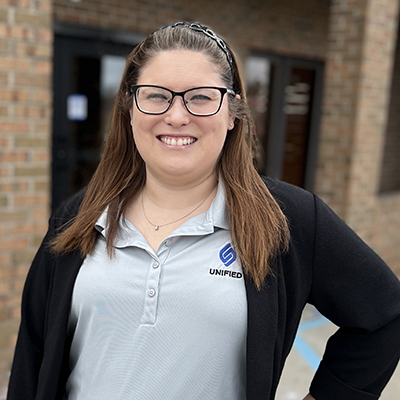 Gabriella Stanek
Retail Banking Manager
NMLS# 2314383
Phone: 330.735.2311 x2143
E-mail: GStanek@UnifiedBank.com

Fax: 330.735.3246
Gabriella Stanek is a Retail Banking Manager with Unified Bank serving customers out of our Unified Dellroy, Sherrodsville, and Jewett, Ohio Banking Centers. Gabriella is well known in the banking community as a servant to the people. Having held the position of Customer Service Supervisor in our Dellroy Banking Center for many years, Gabriella has developed a hands-on, personal touch way of assisting with customers' banking needs. Gabriella handles mortgage/home, auto, and personal loans.


"Asking for a home loan can seem scary at first. That's why I'm here. Let me help walk you through every step of the process. We'll do it together."
Resources:


Interested in a Credit Card?
We offer Business & Consumer Credit Cards.
Learn More!
Open Your Account Online
Freedom Checking & Savings Accounts
Learn More!
Freedom Debit Mastercard
No ATM Fees Nationwide. Now that's Freedom!
Learn More!